WE ARE EXPANDING!
June 1st we are opening Treasure Aisles Antique Mall 2 right next door!
Up to 50% OFF Available at Select Booths!
Antiques Store in St. Louis, MO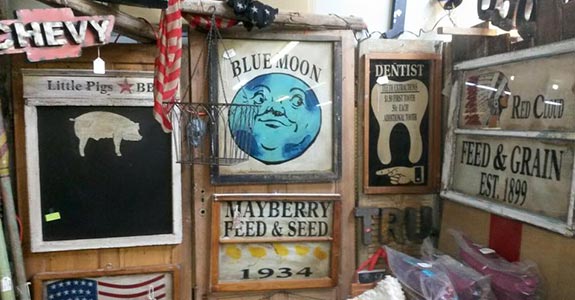 Since 1997, Treasure Aisles Antique Mall has been a mainstay for antique hunters all throughout St. Louis, Maplewood, Richmond Heights, and Brentwood, MO and the surrounding region. We have 128 booths with individual antiques dealers selling an incredible variety of antique furniture, jewelry, memorabilia, glassware and more.
Find Antiques Today!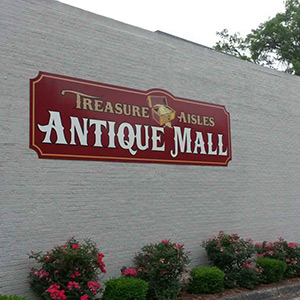 Every antique aficionado has that story—the one where they found an incredible piece of vintage furniture or an antique vase at an amazing price, and they've been displaying it proudly ever since. Treasure Aisles Antique Mall exists to make that story come true for everyone. We are your major antiques dealer in St. Louis, attracting customers from all over the region for our spectacular inventory.
We provide ample booth space for more than 128 separate antiques dealers, all specializing in different eras, styles or collections. On any given day you'll find mid-century modern furniture in impeccable condition, Depression Era glassware, primitive art acquired abroad, military antiques, Coca-Cola memorabilia, unusual jewelry, working classic clocks, regional pottery and more.Our 13,000 square foot warehouse is both cozy and spacious, and equipped with bathrooms so you can wander all day. We've also made it a priority to make ourselves handicap accessible so that everyone is welcome to come hunt for treasure. Whether you're an experienced antique hunter seeking that boast-worthy find, an amateur enthusiast new to the game or just looking to find antiques to fill your new home with affordable, stylish furniture, we're the antiques store for you. Contact us today! Customers come back to us again and again to find antiques because of the many wonderful features we offer, which include:
We provide space to 128 antiques dealers.
We offer deliveries to your location.
We provide a spacious bathroom on site so you don't have to interrupt your browsing.
We are handicap accessible.
We've been your number one antiques store in St. Louis for nearly 20 years.